Service
"Freezing"
Allows the user to "freeze" their account for a specified period.
The "Immediate Freeze" option allows you to freeze your account instantly. If you specify the start date of the freeze, then it will take effect from the north of the specified date.
Same situation with "Perpetual Freeze". If you specify a defrost date, the account will automatically "unfreeze" at midnight on the specified date.
When an account is "frozen", only one of all menu items will be available - "Unfreeze". Also, this window automatically appears when entering the user's office with a "frozen" account, if the date of automatic freezing cancellation has not been specified. Both operations require password confirmation.
Free freezes per year:
3
Freezing day minimum:
30 days
Price:
20 UAH (When free frosts are depleted).
Connection instruction
In your personal account, select the "Freeze" service (Activation of the service occurs only with a positive balance).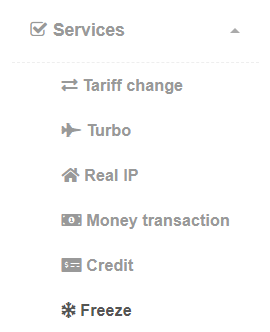 Enter the start and end dates of the "Freeze" service and the password for your personal account.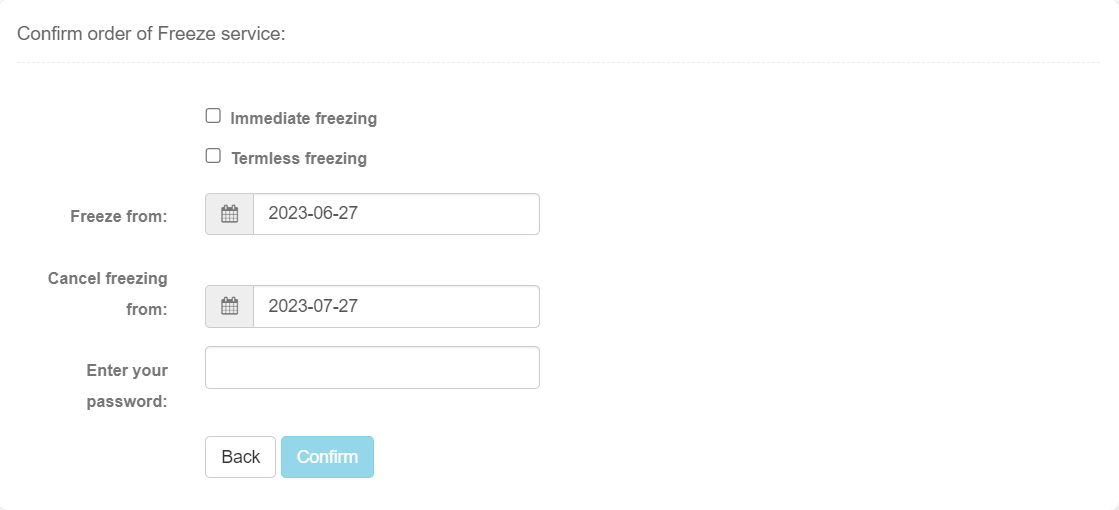 Check the information on the Freeze service